Business Solutions
Steer and boost your business.
For your business to get the most out of our solutions, they can be modulated, enabling different approaches and paths according to the context, sector and maturity of each individual company.
Everything depends on the ability to use
new technologies
, the translation of data into decisions and insights, and the exploitation of corporate experience to support new strategies: this is how we build data-driven companies that are efficient, fast and able to anticipate change.
A centre of excellence encompassing all operational, executive and decision-making processes which, thanks to the experience gained and consolidated over the years, is able to provide organisations with support and advice in choosing the best technology solutions to help them achieve optimised and innovative management.
Control.
Integrated data mining and business intelligence tools for monitoring.
Involvement.
Maximum integration between business processes and supply chain resources.
Competitiveness.
To build the outstanding, fast and responsive company of tomorrow.
Excelling in processes and governing the economic, financial, and asset side of the business.
Navigating the present while looking to the future. From the ability to use cutting-edge technologies, through connecting up and translating data into decisions and insights, to leveraging corporate experience to support strategy.
ERP
Enterprise Resource Planning to help companies change and compete in the new global markets by offering solutions that integrate all business processes and enable winning business models. Solutions that address the following areas: Finance & Administration, Order to Cash, Purchase to Payment, Inventory, Logistics & Distribution, Production Management
Performance Management
Performance Management solutions to monitor, simulate and predict business performance. They allow you to track and manage performance by providing strategic decision support with key performance indicators (KPIs).
Financial Planning
Solutions that integrate data from different business sources to provide a clear picture of budgeting performance, forecasting and self-service analysis to facilitate decision-making in the area of Finance.
Data Analytics
Business Intelligence tools that support companies' growth strategies. A system that effortlessly provides standards for accessing information so you can analyse it and create reports, making it an asset of knowledge to increase your company's competitiveness.
Credit Management
With state-of-the-art software you can really improve credit risk assessment and optimise debt recovery procedures. The software allows you to organise, automate and optimise the steps involved in debt recovery processes.
Tresury Management
For real-time, any-place management and control of the financial value chain, you can use an information system for integrated company cash management. This is an essential, effective tool that aligns management targets with financial targets.
Document Management
State-of-the-art software integrating document management, regulation-compliant storage, and business process management. It allows you to optimally manage corporate documents and information, and share, sync and access files including via mobile devices.
Professional services to support change
Innovative, agile, first-class services to support customers during the implementation and start-up phases of information systems. They enable you to define new organisational processes thanks to sound methodologies, technical expertise and knowledge of industry dynamics.
How do we manage projects?
We listen to the customer and find out what they need
Experience, updates and certifications
Corporate culture and values, and focus on human resources
Ongoing training, certifications and assessment
Company-wide shared KPI systems
Technology partnerships and updates on trends and learning
Customer journey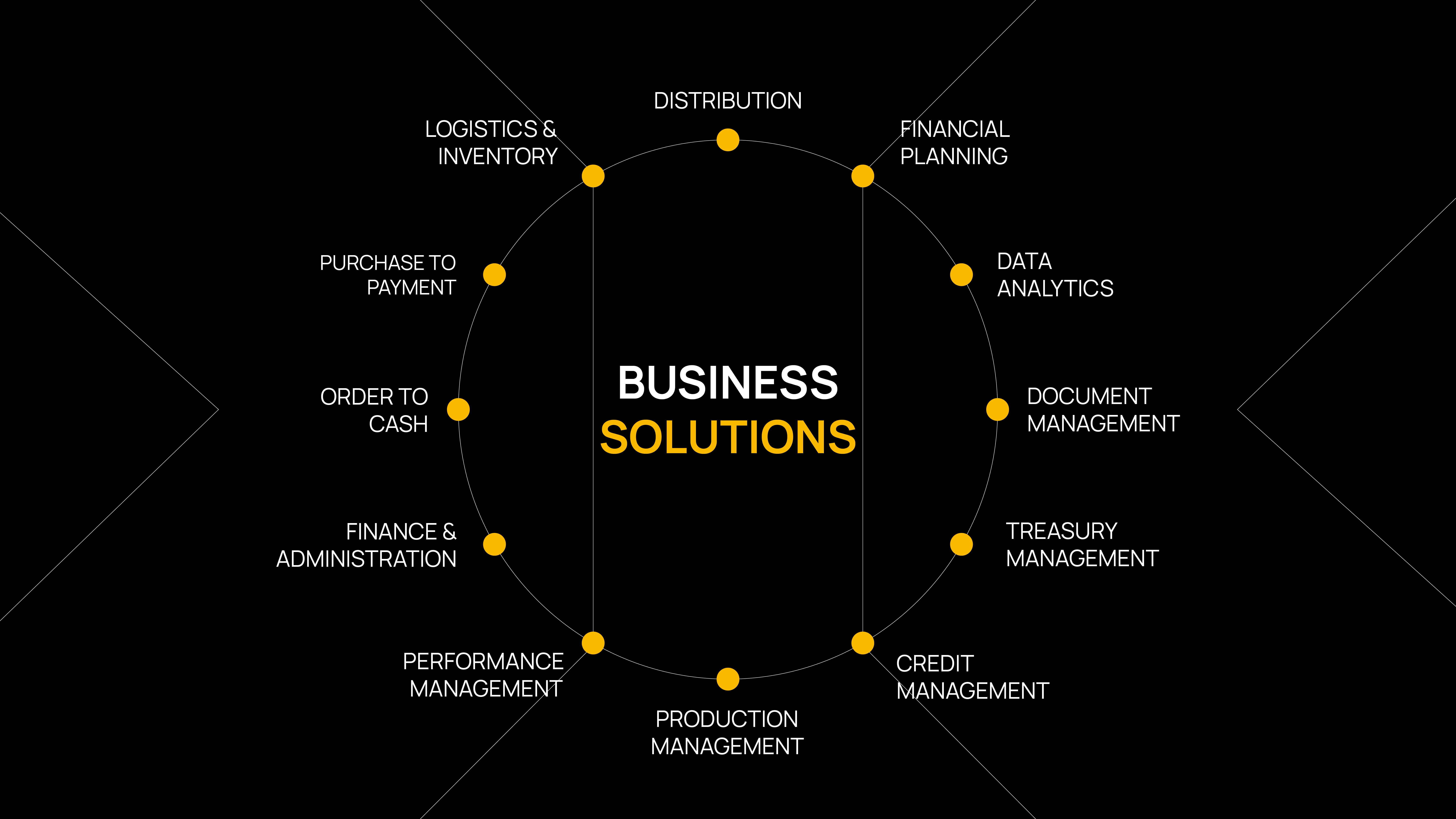 Technologies
ERP X3 | Diapason | DUE | Star Net | Star4 | JDE/Netsuite | SAP
Governance dEPM | Sage XRT | Formula Analytics | Eloficash
Document Management Arxivar
IoT/Integration WebMethods
Technology partners
SAP
Sage
Oracle
Software AG
Infor
Arxivar
Covline
Iris Carbon