Corporate Resilience
Digitising processes through an integrated approach in the most important IT areas
We guide our customers in their journey to digital transformation to create a better way of living and working, which will help them achieve today what others will be doing tomorrow.
We bring a new vision to the market - one that is sustainable and modern - combining digital platforms, employee well-being and processes.
With solutions in the areas of Modern Applications, Cloud Infrastructure,  Modern Work, Adoption & Change Management, Cybersecurity, Managed Services, we assist companies in the process of adopting technology to make them agile in adapting to the increasingly frequent changes in the market.
Listening.
Ongoing discussion with the customer to create customised solutions.
Experience.
Expert guidance and support with all solutions.
Network.
A network bringing together quality partners for a unique and distinctive process.
A comprehensive and efficient value proposition
Managed Services
We provide maximum technological support for your strategies so that you can focus on your business: we enable you to become agile and to create value through technology, but without the burden of having to manage it and the obligation to continuously update it.
Cybersecurity
We protect all identities, data, systems and applications so as not to put your company and its operations at any risk. With our specific expertise we are able to identify your requirements and guide you along the difficult path of improving your security posture.
Cloud Infrastructure
We speed up digital transformation through the optimal management of digital assets, to invest in the right places and exploit state-of-the-art applications, ensuring you get a modern, secure and sustainable infrastructure with an efficient cost model.
Modern Work
We maximise productivity and engagement by implementing modern, collaborative workplaces according to solutions, technologies and adoption paths that develop work models based on the interconnection between people and teams, thereby ensuring tangible and measurable results.
Modern Applications
We harness the power of data and create a competitive advantage by adopting innovative technology solutions, through the intelligent redesign and automation of processes and the development of agility and efficiency through artificial intelligence. We help companies achieve their business objectives with innovative technology solutions that leverage Artificial Intelligence, application modernisation and process automation.
Adoption & Change Management
We maximise the return on your investment in technology through ongoing training and change management, for an agile and competitive company, by embarking on a journey to change processes, organisational models, mindsets and business tools.
How do we manage projects?
Technology choices are a means, not an end: first we determine the customer's objectives, remaining flexible in our choice of project methodology so we choose the one that will best help our customer achieve these objectives. The proposal is always completed with post-project services designed to enable the customer to be completely autonomous, in a process that sees us first as leader, then as pacemaker, and lastly as follower.
We always start by listening to the customer and finding out what they need
Our many years of experience mean we can implement solutions quickly
Each project reflects the company's culture, values and sustainability criteria
We support our customers through training, certification and continuous assessment
Project development checklists that are documented and continuously improved
The tech partnerships we've created enable us to keep abreast of industry trends and learning
The OKR (Objectives and Key Results) system used throughout the company monitors our performance and aligns it with the objectives that have been set
Customer journey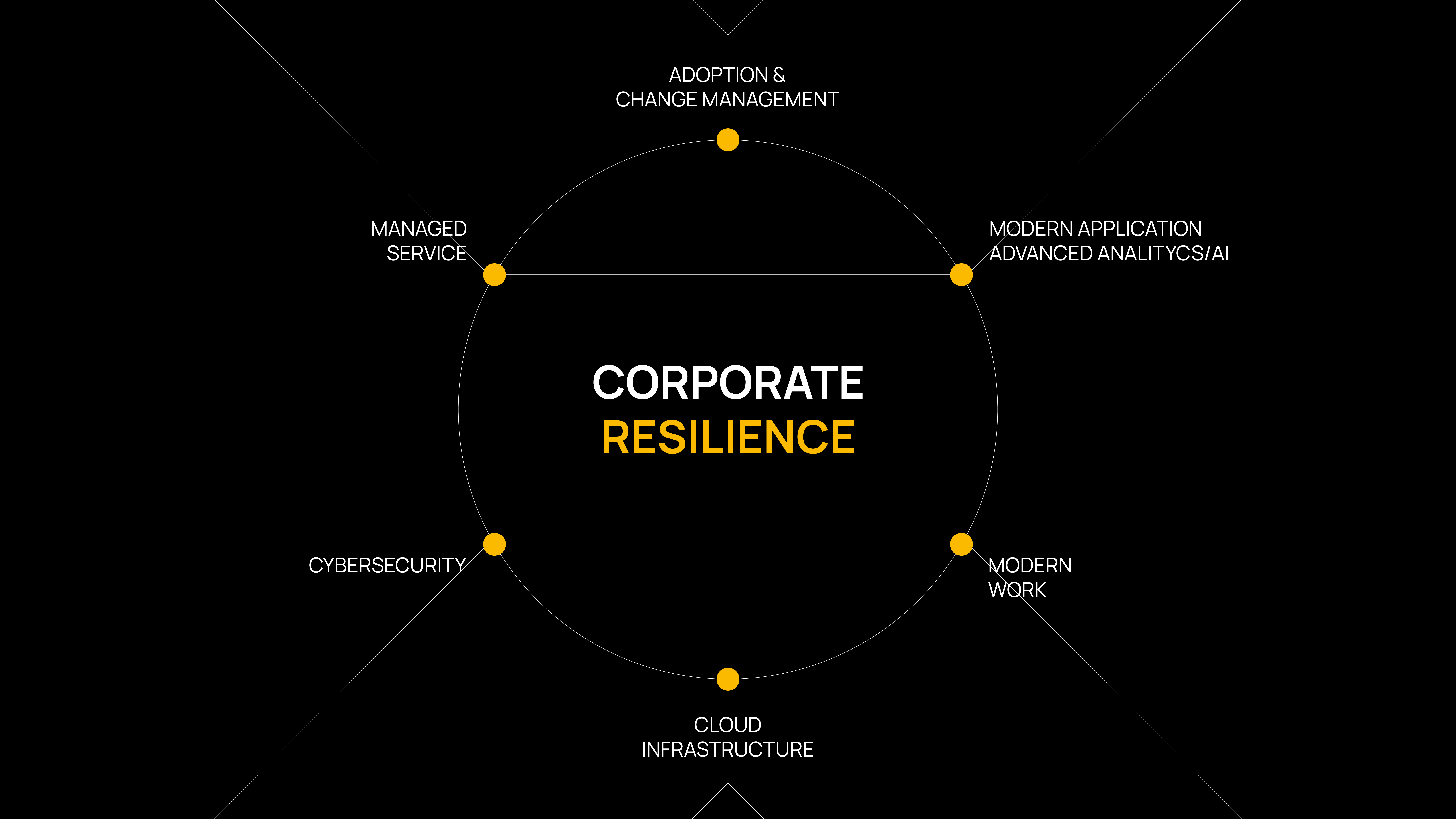 Technology partners
Microsoft
ForSales
Adobe
Aws
Clavister
KempTechnologies
ElearningForce
Fortinet
HewlettPackard Enterprise
BitTitan
E:Lab
Quest
Pexip
Mida
Coreview